XXIX INTERNATIONAL SYMPOSIUM ON:
"MODERN TECHNOLOGIES, EDUCATION AND PROFESSIONAL PRACTICE IN GEODESY AND RELATED FIELDS"
(with a special session for young scientists and students)
Istanbul, November 05 – 06, 2019
GEODESY & RELATED TOPICS

PHOTOGRAMMETRY & NEW TECHNOLOGIES

REMOTE SENSING & ENVIRONMENTAL MONITORING

CARTOGRAPHY & GIS

CADASTRE & URBAN/RURAL PLANNING

GEODETIC EDUCATION & QUALITY ASSESMENTS

PROFESSIONAL PRACTICE & REGULATIONS
INVITATION
As being the Local Organizing Committee, we are honored to welcome you to the XXIX International Symposium on "Modern Technologies, Education and Professional Practice in Geodesy and Related Fields" that is held by the Istanbul Technical University (ITU), Geomatics Engineering Department, Turkey on November 5-6, 2019. The International Symposium has been organized by Union of Surveyors and Land Managers of Bulgaria since 1990's in Sofia, Bulgaria and this year's organization is held as a joint meeting at ITU. The two days meeting program aims to constitute a scientific sharing and interaction platform for the colleagues on the recent advances and their reflections in Geodesy and disciplines. With contribution of the professionals from the academia, industry and representatives from the public authorities with promising young scientists, a fruitful meeting organization is expected at ITU. In this manner your participation and contribution will be very valuable for us. We hope to welcome you at the XXIX International Symposium on "Modern Technologies, Education and Professional Practice in Geodesy and Related Fields" in November 5-6, 2019 at ITU.
Yours Sincerely, Dr. Bihter EROL Local Organizing Committee
VENUE:Conference Hall, Civil Engineering Faculty, ITU
ADDRESS:Ayazaga Campus, 34469, Maslak, Istanbul, Turkey
DATES:November 05-06, 2019
REGISTRATION:08:30 - 09:00 - November 05, 2019
TIME:from 09:00 to 17:30 (Sessions)
CONTACT:gravity@itu.edu.tr
Symposium Topics
The following topics will be under discussion in the symposium sessions. The contributions related with the given topics but not limited with those titles are welcome.
GEODESY & RELATED TOPICS
Earth gravity field satellite missions, static and temporal determination of Earth gravity field

Geodynamics and active tectonic

Geo-statistics

Up-to-date Positioning Techniques, Indoor Positioning

Continuously Operating GNSS Reference Stations Networks

National Geodetic Infrastructures, Height System Modernization

Sea Level Observations, Altimetry

GNSS data contribution for meteorology and climatology

Time series analyses of Geodetic Data

Software development for geodetic applications and analyses

Navigation systems

Engineering surveying

Special topics in surveying
PHOTOGRAMMETRY & NEW TECHNOLOGIES
Digital photogrammetry

Laser Scanning

Terrestrial, mobile and aerial LIDAR applications

3D modeling: theory, geometric modelling algorithms, data structures and applications

Unmanned aerial vehicles (UAV) and up-to-date digital mapping technologies
REMOTE SENSING & ENVIRONMENTAL MONITORING
Satellite platform and progress in sensor technologies (SAR/InSAR - Laser/LIDAR - Optic)

Natural resources management

National satellite systems

Hyperspectral applications

Climate change and natural hazards management
CARTOGRAPHY & GIS
Innovative technologies for design and production of maps

Web cartography

Cartography and spatial informatics
CADASTRE & URBAN/RURAL PLANNING
Land management and planning

Cadastral basis and cadastral systems

3D cadaster
GEODETIC EDUCATION & QUALITY ASSESMENTS
Modern perspective of the geodetic education in undergraduate and graduate levels

Trends in the development of geodetic education

Engineering philosophy and ethic codes

Equivalence and accreditation in education
PROFESSIONAL PRACTICE & REGULATIONS
Professional realization and effectiveness, interactions among the disciplines

Professional cooperation in the neighboring countries

Geographical information systems, technologies, applications and standards

Smart cities, building information system modeling

Changes in the professional practice from the Industry 4.0 perspective

Spatial intelligence, machine learning algorithms and professional practice
TECHNICAL PROGRAM
PROGRAMME AT A GLANCE
TIME
NOVEMBER 5, 2019
TIME
NOVEMBER 6, 2019
08:45 09:1509:15 10:00
REGISTRATIONOpening and Welcome
08:45 09:00
Registration
10:00 11:00
SESSION-I:GEODESY & RELATED FIELDSChairs:Prof.Dr. Rahmi N. ÇelikDr. Ivan Kaltchev
09:00 10:40
SESSION-VI:REMOTE SENSING & APPLICATIONSChairs:Assoc.Prof.Dr. Füsun Balık ŞanlıAssoc.Prof.Dr. Mila Atanasova
11:00 11:20
COFFEE BREAK
10:40 11:00
COFFEE BREAK
11:20 13:00
SESSION-II:GEODESY & RELATED FIELDSChairs:Assoc.Prof.Dr. Emine Tanır KayıkçıAssoc.Prof.Dr. Mohammad Ali Sharifi
11:00 12:10
SESSION – VII:PHOTOGRAMMETRY & NEW TECHNOLOGIESChairs:Prof.Dr. Dursun Zafer ŞekerProf.Dr. Kazimierz Becek
12:10 13:00
TECHNICAL TOUR:ITU - CSCRS(Center for Satellite Communications and Remote Sensing)
13:00 14:00
LUNCH
13:00 14:00
LUNCH
14:00 15:30
SESSION – III:GEODESY & SPECIAL TOPICS IN SURVEYINGChairs:Prof.Dr. Uğur D. ŞanlıProf.Dr. Keranka Vassileva
14:00 15:10
SESSION – VIII:GEODETIC EDUCATION & QUALITY ASSESSMENTChairs:Prof.Dr. Hande DemirelProf.Dr. Boyko Ranguelov
15:30 15:50
COFFEE BREAK
15:10 15:30
COFFEE BREAK
15:50 17:10
SESSION – IV:GEODESY & EARTH GRAVITY FIELDChairs:Assoc.Prof.Dr. Ramazan Alpay AbbakAssoc.Prof.Dr. Lyubka Pashova
15:30 16:00
SESSION – IX:LAND USE & LAND INFORMATION SYSTEMSChairs:Prof.Dr. Reha Metin AlkanAssoc.Prof.Dr. Christina M. Cherneva
17:10 17:20
COFFEE BREAK
16:00 16:20
COFFEE BREAK
17:20 18:00
SESSION – V:SPECIAL SESSION FOR YOUNG RESEARCHERSChairs:Assist.Prof.Dr. Metin NohutcuAssist.Prof.Dr. Davis Dinkov
16:20 17:00
SESSION – X:SPECIAL SESSION FOR YOUNG RESEARCHERSChairs:Assoc.Prof.Dr. Bihter ErolAssoc.Prof.Dr. Asparuh Kamburov
18:00 19:00
ICEBREAKER
17:00 17:15
CLOSING & REMARKS
10:40 11:20
POSTER SESSION
10:40 11:20
POSTER SESSION
DOCUMENTS AS PDF
SYMPOSIUM POSTER
PHOTOS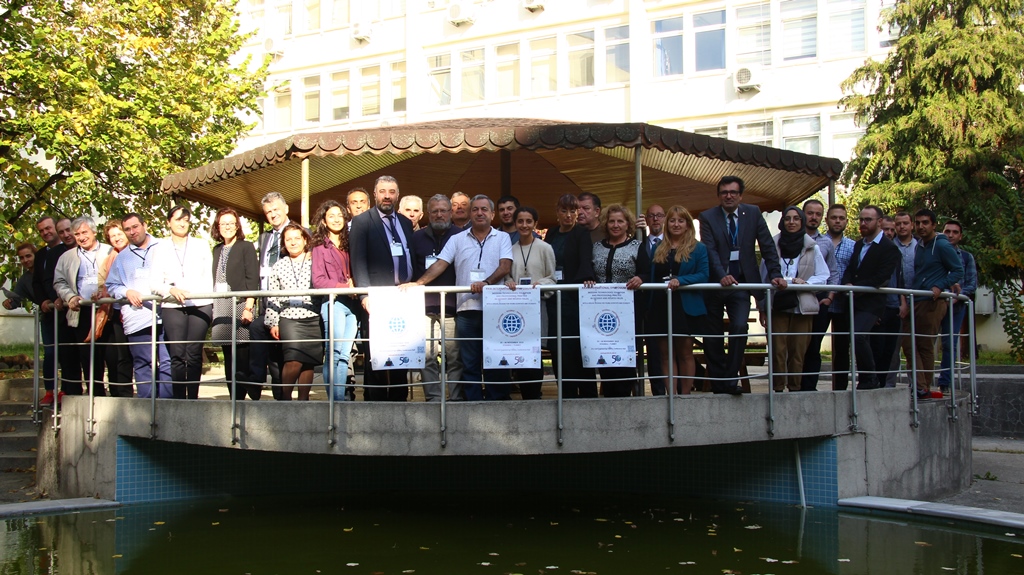 Symposium Photo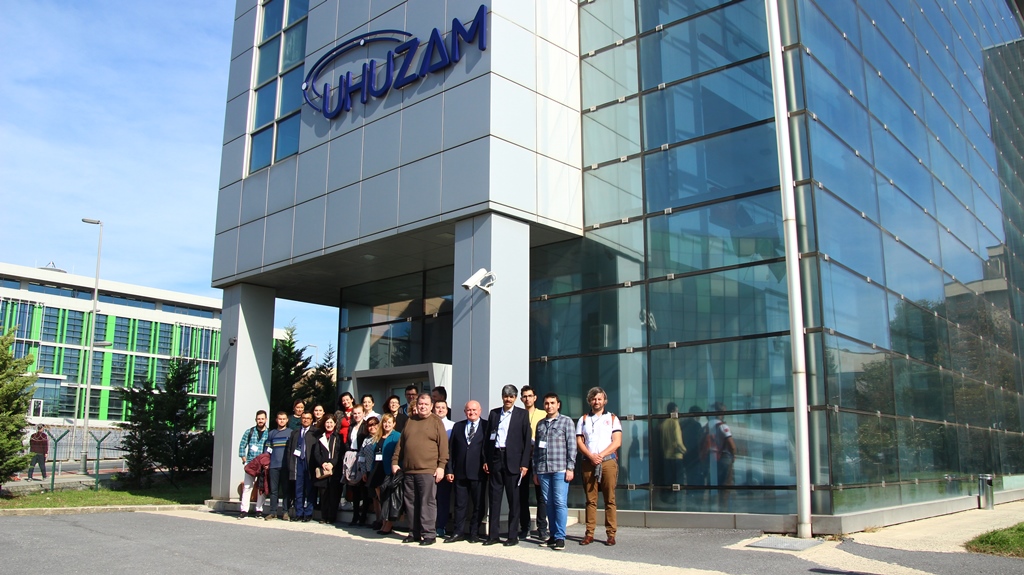 Technical Tour to ITU - CSCRS
Participants
First Announcement: 01 July 2019Abstract Submission: 16 October 2019 (extended)Registration: until 4 November 2019Full-Paper Submission: 6 November 2019
Registration to the symposium is free of charge,Please send an email to gravity@itu.edu.tr until November 4, 2019 in order to complete necessary procedure for the registration. Also please fill the registration form
You may ask for invitation letter for Visa purposes sending e-mail to gravity@itu.edu.tr.Please be sure that you send the registration information prior the invitation letter requirement.
ACCOMMODATION
In the following, the contacts of ITU Guesthouses and a number of hotels in the vicinity of symposium venue are provided. Except for the ITU facilities, the symposium organizing committee does not own any responsibility with the hotels given in the list, and the hotels are provided solely for participants' information. The participants can search for other accommodation possibilities as well as the hotels on the internet. All participants are responsible for their accommodation reservations on their own.
ITU Macka Sosyal Tesisleri (ITU Macka Hotel)
Address: ITU Macka Campus Sosyal Tesisler Binası 34367 Teşvikiye - Istanbul Phone Number: +90 212 296 31 47 – 296 55 12 E-mail: sostes@ituvakif.org.tr Price Information: http://www.ituvakif.org.tr/otel-konferans-salonlari.asp Price Information: http://www.ituvakif.org.tr/sosyal/otel-rezervasyon.asp
ITU Yılmaz Akdoruk Konukevi (ITU Guest House) - Maslak
Address: ITU Maslak Campus-Istanbul Phone Number: +90 212 285 72 93 – 72 94 E-mail: konukevi@itu.edu.tr Price Information: http://yurtburs.itu.edu.tr/konukevi/konukevi-fiyatlari Price Information: http://yurtburs.itu.edu.tr/konukevi/basvuru-formu
Hotel Ayna (4 Star)- 4.Levent
Address: Ayna Hotel, Eski Büyükdere Caddesi Yamaç Sokak, No:15 4.Levent/Istanbul Phone Number: +90 212 325 97 19 E-mail: info@aynahotelistanbul.com Price Information: http://www.aynahotelistanbul.com/
Bilek Istanbul Hotel (4 Star)- 4.Levent
Address: Eski Büyükdere Caddesi No: 29 4. Levent / Istanbul Phone Number: +90 212 324 20 24 E-mail: info@bilekistanbul.com Price Information: http://www.bilekistanbul.com/
Hilton Istanbul Maslak (5 Star) - Maslak
Address: Büyükdere Cd No:233 34398 Istanbul Phone Number: +90 212 305 10 00 E-mail: Maslak_Info@hilton.com Price Information: https://www.hilton.com/
Mövenpick Hotel Istanbul (5 Star)- 4.Levent
Address: Büyükdere Caddesi, 4. Levent 34330 Istanbul Phone Number: +90 212 319 29 29 E-mail: hotel.istanbul@movenpick.com Price Information: http://www.movenpick.com/
COMMITTEES
Prof. Dr. Georgi Milev, BAS, USLMB Assoc. Prof. Dr. Asparuch Kamburov, USLMB Dr. Ivan Kalchev, USLMB Ivanka Koleva, USLMB
Assoc. Prof. Dr. Bihter Erol (Chair) Assist. Prof. Dr. Serdar Bilgi (Co-Chair) Prof. Dr. Dursun Zafer Şeker Prof. Dr. Mustafa Yanalak Prof. Dr. Reha Metin Alkan Prof. Dr. Şinasi Kaya Assoc. Prof. Dr. Serdar Erol Lec. Dr. Ufuk Özerman
Res. Assist. M. Serkan Işık Res. Assist. Alper Kuçak Res. Assist. Volkan Özbey
Prof.Dr. Bülent Bayram, Turkey Prof.Dr. Cengizhan İpbüker, Turkey Prof.Dr. Elif Sertel, Turkey Prof.Dr. Georgi Milev, Bulgaria Prof.Dr. Georgi Valev, Bulgaria Prof.Dr. H. Hakan Denli, Turkey Prof.Dr. Haluk Özener, Turkey Prof.Dr. Hande Demirel, Turkey Prof.Dr. Ilias Tziavos, Greece Prof.Dr. Jadu Dash, UK Prof.Dr. Jon Mills, UK Prof.Dr. Keranka Vassileva, Bulgaria Prof.Dr. Michael G. Sideris, Canada Prof.Dr. Murat Yakar, Turkey Prof.Dr. Nebiye Musaoğlu, Turkey Prof.Dr. Rahmi Nurhan Çelik, Turkey Prof.Dr. Şenol Hakan Kutoğlu, Turkey Prof.Dr. Uğur Doğan, Turkey Prof.Dr. Uğur Şanlı, Turkey
Assoc.Prof.Dr. Arzu Erener, Turkey Assoc.Prof.Dr. Aslı Garagon Doğru, Turkey Assoc.Prof.Dr. Bahattin Erdogan, Turkey Assoc.Prof.Dr. Claudia Tocho, Argentina Assoc.Prof.Dr. Emine Tanır, Turkey Assoc.Prof.Dr. Füsun Balık Şanlı, Turkey Assoc.Prof.Dr. George Vergos, Greece Assoc.Prof.Dr. Hakan Yavaşoğlu, Turkey Assoc.Prof.Dr. Himmet Karaman, Turkey Assoc.Prof.Dr. İbrahim Tiryakioğlu, Turkey Assoc.Prof.Dr. M. Tevfik Özlüdemir, Turkey Assoc.Prof.Dr. Mohammad A. Sharifi, Iran Assoc.Prof.Dr. Mohamed Elhabiby, Egypt Assoc.Prof.Dr. Özgün Akçay, Turkey Assoc.Prof.Dr. R. Cüneyt Erenoğlu, Turkey Assoc.Prof.Dr. Ramazan Alpay Abbak, Turkey Assoc.Prof.Dr. Todor Kostadinov, Bulgaria Assoc.Prof.Dr. Vassilis Gikas, Greece Assoc.Prof.Dr. Wouter van der Wal, Netherlands Assoc.Prof.Dr. Zaide Duran, Turkey Assist.Prof.Dr. Balaji Devaraju, India Assist.Prof.Dr. Uğur Algancı, Turkey
Dr. Ivan Kalchev, Bulgaria Dr. Jean-Yves Pirlot, Belgium Dr. Matthias Weigelt, Germany Dr. Rossen S. Grebenitcharsky, Saudi Arabia
Contact
Call or send me a fax
(+90) 212 2853821
(+90) 212 2853414
Sponsors